Vale Olwyn Hughes
Excerpt from the obituary by Jonathan Bate, The Guardian, 5 January 2016:
Olwyn Marguerite Hughes, literary agent, born 26 August 1928; died 3 January 2016. Literary agent with a fearsome reputation who was devoted to the work of her brother, Ted Hughes, and the posthumous literary life of his wife Sylvia Plath.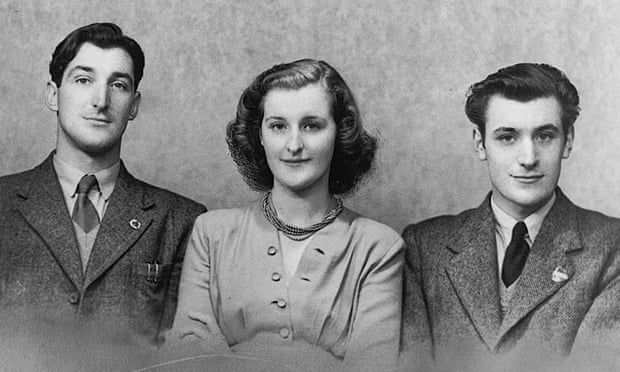 Born in Mytholmroyd, West Yorkshire, Olwyn was the middle child of William, a carpenter, and Edith (nee Farrar); an older brother, Gerald, emigrated to Australia after the second world war. The family's end of terrace house was cramped, but a happy childhood included picnics at Hardcastle Crags and dips in the rocky pool on Cragg Vale. When Olwyn was 10, the family moved to the mining town of Mexborough, in South Yorkshire, where they took on a newspaper and tobacco shop. Olwyn was at first miserable, but soon began to lose herself in reading books and dabbling with horoscopes and Ouija boards.
On just six occasions during visits home, she met the young American woman whom Ted had married after a whirlwind romance in 1956. Their first impressions of each other were wary. Olwyn found Sylvia "poised and controlled, with a hint of reserve or constraint". Sylvia thought Olwyn was "startlingly beautiful with amber-gold hair and eyes", but felt that she was "quite selfish and squanders money on herself continually in extravagances of clothes and cigarettes, while she still owes Ted £50". During their last encounter, over a Yorkshire family Christmas in 1960, Sylvia and Olwyn quarrelled fiercely. They never saw each other again.
I don't think anyone has taken into account how injurious the rubbish that's been written about her has been. What the feminists don't take into account was how much psychological trouble she was in. She was a very difficult woman with a very difficult personality. She was horribly unjust both to her mother and to Ted. And I'm sick of reading that he left her for Assia – that's all you get whenever his name is mentioned. Assia. But Ted didn't walk out."